A Fence for All Applications
Strength – Elegance – Beauty
Supreme Quality, Timeless Design, The Perfect Accent
Eastern Ornamental Fence is a fence for all occasions. It's a perfect option for around pools and perimeters where you're looking for both aesthetics and airflow. It's also great as a substitute for black chain-link fence if you're looking for a solution that blends into the background and allowing for you to view through it. Backyards, front yards, residential, commercial/industrial applications are all terrific uses of this incredible fence product.
---
HIDDEN SCREW TECHNOLOGY
Screws provide the strongest, rattle-free connection between pickets and fence rails. Screws can, however, become a major problem over time when they loosen and back out of the pickets. To eliminate this critical problem, Eastern Ornamental Aluminum® fences utilize a unique "Aluminum Feature Strip" that covers the assembly screws and locks them in place. It gives cleaner site lines because you don't see the screw. The paint on exposed assembly screws can easily crack or peel leaving unsightly silver screw heads all over the fence section. With Eastern Ornamental's Hidden Screw Technology, all assembly screws will be forever "out of sight-out of mind!"
---
RACKABILITY
The ability to "rack" or smoothly follow changes in terrain is built into every Eastern Ornamental Aluminum fence section. This ensures a clean and beautiful fence line.
---
ESTATE GATES
Matching driveway gates are also available. Estate Gates are manufactured by Eastern using ¾" square pickets welded in a U-Frame design for maximum strength and durability. Add circles, finials or scrolls to further enhance the beauty of these elegant entrance gates.
---
SPECIAL SIZED GATES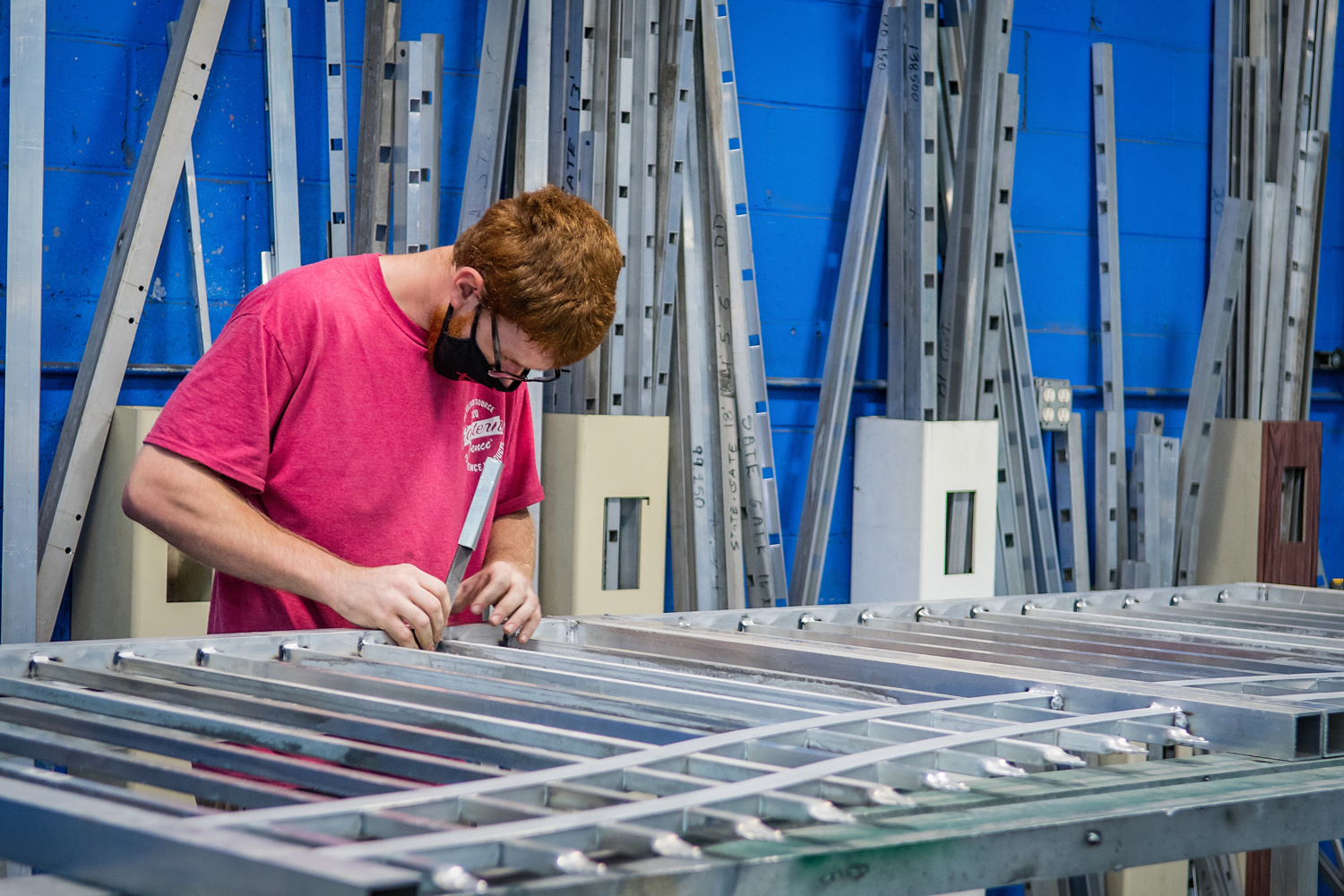 Need a special size gate to fit between existing columns? Eastern Ornamental Aluminum Fence® can
manufacture special size openings or special heights to meet a wide variety of non-standard gate requirements.
---
SERVICE
Eastern Ornamental Aluminum® is dedicated to delivering the highest quality product and service at the
fastest turnaround times in the industry.